A PRESENT TO ALL MOMS, TO RAISE YOUR CHILDREN WITH EASE
21/10/2020
Understanding mothers' struggles in raising their children, Amvi Pharmaceutical JSC has brought a special gift to help the Vietnamese children stay healthy with good stature and intelligence.
"In the autumn wind, I lull my child to sleep,
Five straight nights, I stay up all five "
The old Vietnamese folk song clearly shows the struggle and anxiety of mothers following "every watch" when raising young children. The gift that any woman with children would desire to have is that their children are always healthy. strong, well developed in term of stature and intellect. Understanding this mindset, in September, Amvi Pharmaceutical JSC launched a line of health food products in the form of syrup supplement for children imported from the UK. .
There are FIVE Nutrigen products are currently officially imported including:
Line 1: Nutrigen Supra syrup provides 13 vitamins and 10 minerals, which can be used for children from 6 months of age with anorexia, fatigue, poor resistance, and developing children with high requirement in vitamins and minerals.
Line 2: Nutrigen natural Immuno is supplemented with natural extracts such as Echina, Rosa Canina, Vitamin C, Beta Glucan which can be used for children aged 2 years and above to support health improvement., increase the immune system naturally, reduce the risk of inflammation of the upper respiratory tract due to poor resistance.
Line 3: Nutrigen natural Nutriferon is supplemented with Phytoferitin (Organic Iron), rose hip extract and Lactoferin which can be used for children 12 months and above to supplement iron, lactoferrin for children with iron deficiency, children with high demand for iron, lactoferrin.
Line 4: Nutrigen Growmega fish oil syrup is supplemented with DHA, EPA, L-Arginine, Vitamin A, Vitamin B2, Vitamin K and 4 types of minerals for children 12 months old and above who suffer from rickets, growth issues, children during development, children need to improve memory and vision
Line 5: Nutrigen Omega fish oil syrup provides Omega 3, Omega 6, DHA, EPA some vitamins and minerals that support the eyes and brain for children 1 year and above during development, in need of Omega 3, Omega 6, DHA, EPA due to lack of nutrition in the diet.
Viewers can go here to find additional information on Nutrigen products
Website: www.amvipharm.vn
Email:cskh.amvi@cclpharm.com.vn
Zalo/Viber/ điện thoại tư vấn: 0886.690.680
Instagram/Facebook/Fanpage: Amvipharm và Nutrigen Việt Nam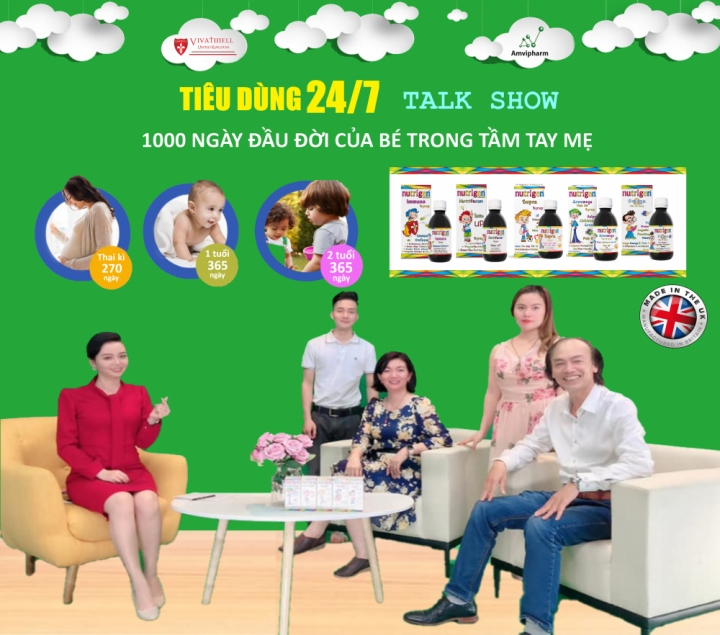 Besides, on October 15, Amvi Pharmaceutical Joint Stock Company also cooperated with VTC6 to participate in the seminar to share on the topic "1000 days of your child's life is within mother's reach" with the participation of Associate Professor Doctor - Dr. Nguyen Tien Dung - Former Head of Department at Bach Mai Hospital and Pharmacist Nguyen Thi Mai Phuong - Director, Head of Multichannel Sales & Marketing - Amvi Pharmaceutical J.S.C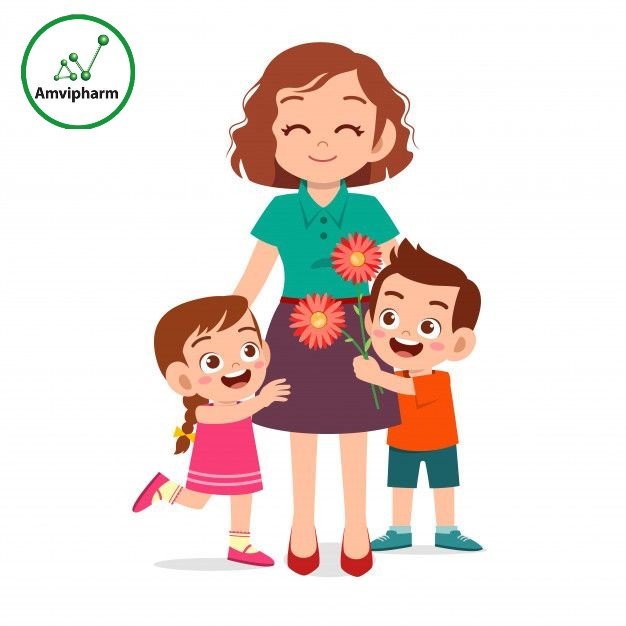 We wish all Vietnamese women a happy 20th October, hopefully all of you will receive lots of flowers, gifts, happy smiles and able to raise their children peacefully with Nutrigen to achieve the message of National Institute of Nutrition: "Supplementing micronutrients to help improve the stature, health, intelligence and quality of life for children and especially the first 1000 days of their life".
Amvipharm Editing team
---
---
News Related
---